Parents and Adults Come Together (P.A.C.T)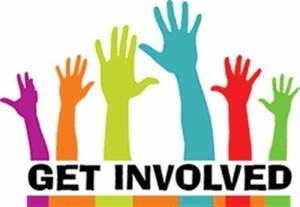 A Parent Council or Forum is a body which: enables parents to meet, share ideas and feed back to the school, gives parents a voice and enables them to contribute to school decision making, helps develop a partnership between parents and school.
Who are our Parent Councillors?
Upper Foundation Rep:

Nicola Storr & Laura Flaherty

Year 1 Rep:

Natalie Baker & Laura Kaye

Year 2 Rep:

Becky Pool & Emma Bridges

Year 3 Rep:

Melissa Midgley &

Sarah Clark




Year 4 Rep:

Saima Sherburn &

Clare Morgan

Year 5 Reps:

John Buckley & Catherine Weathers.

Year 6 Rep:

Brin Griffiths and

Rachel Eustace
Parent council aims to:
Improve and enrich the education of all children.
Support parents to get involved in their children's learning at home, in the community and at school.
Represent the views of all parents on school matters.
Encourage links between the school, parents, pupils, pre-school groups and the wider community.
What will be discussed at Parent council meetings?
Prior to the meeting the Chair of the Parent Council will ask the parent representatives for items for the agenda. Through discussion with the School Learning Mentor the Chair will then prepare an agenda of items it is felt are suitable for by the Parent Council. These might be topics such as communication between the home and school, school uniform, parking near the school, the school's anti-bullying policy, etc.
Who can be members?
Any family members of children who attend Carleton Park Primary School could stand to be elected as a Parent Council representative. In addition, the Parent Council can decide to co-opt other members from teachers and the community who will have knowledge and skills to help them.
What is the role of the Parent Council?
The detail of what a Parent Council does will be decided by its parents, but its main functions will be to:

- Support the school in its work with pupils
- Represent the views of parents
How long does a Parent Councils run?
A Parent Council runs for an entire school year before a new council is elected. Parents can stand for re-election if they wish.​
"When parents and carers are involved in their
Child's education, children do better."