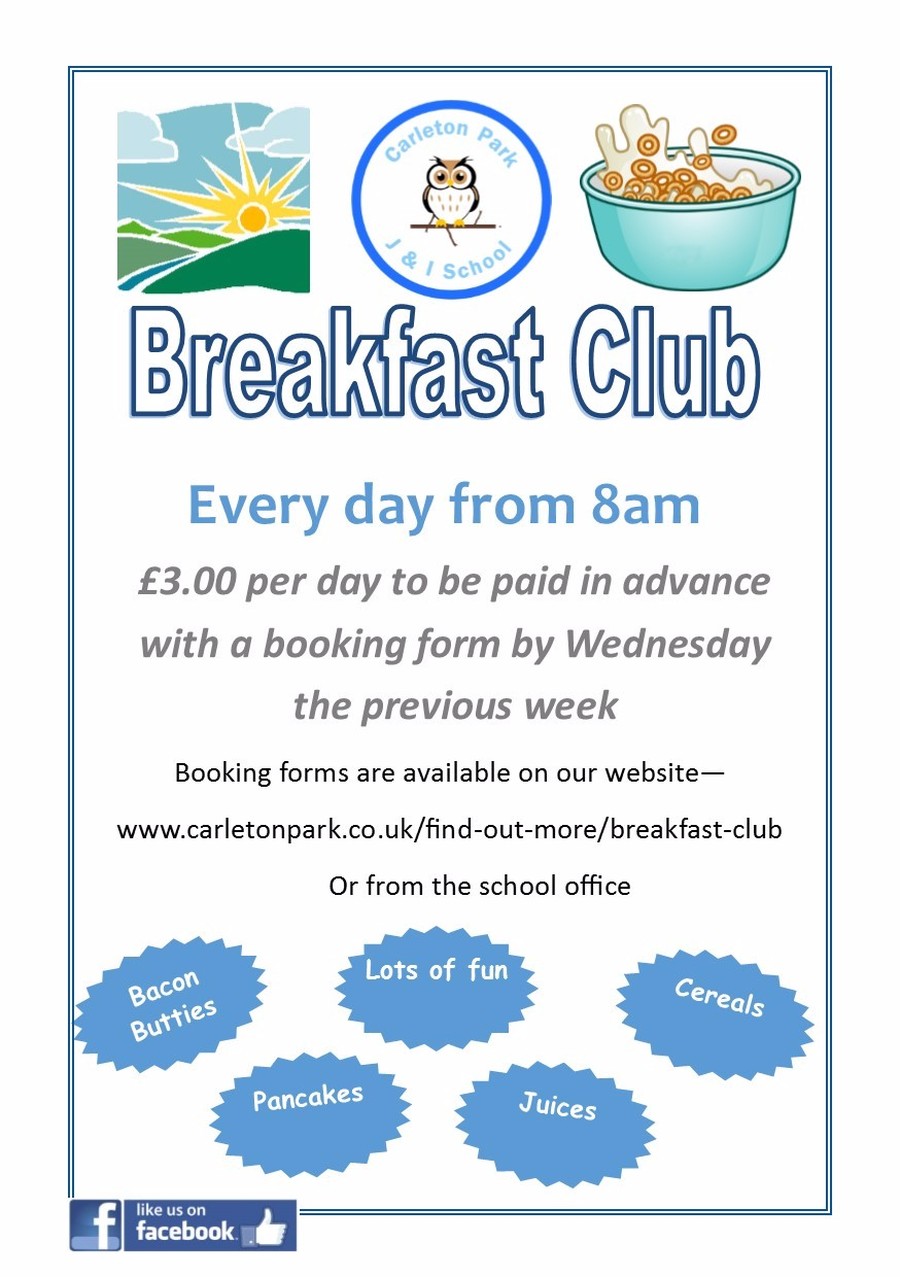 If you would like to book your child a place on the breakfast club you will need to complete a booking form below for the appropriate week.
Booking forms and payment must be returned to the school office no later than Wednesday for places at the club the following week.
Please Note: You will need to sign your child into breakfast Club each day as they enter school, which will be through the Activity Room external door, situated to the left of Reception.