Mr David Wilkin:

Chair of Governors

Training ad Development Governor
"Living in Pontefract for a number of years my own children and now my grandchildren have attended and are currently attending schools within our local Multi Academy Trust, the PAT. My background is commercially based having worked as an engineer, running my own business and prior to me retiring or should I say semi retiring 2 years ago working in manufacturing businesses. Currently as well as being involved with the PAT and school I am also involved with a Charity who support people with learning disabilities. I strongly believe all children have a right to the best education and am proud to be part of Carleton Park in supporting and challenging Mrs Rowett and her team in team to deliver on this goal. I thoroughly enjoy my time spent in school, it is extremely refreshing and rewarding to see first hand and experience the positive attitude our children show to learning, they are our future."
Mrs Caroline Burgess Tupling:

Vice Chair

Pupil Premium Goveror
"I've lived in Pontefract for 13 or more years, and the primary reason for choosing this town was the great schools! All three of my children have been students of Carleton Park (two are now at high school and the third is in year 5) and like most parents I have a strong desire to see my children happy, challenged and nurtured at school. When I meet with other members of the School Governance Committee it is with the well-being and quality education of all our children at the forefront of my mind. During the work day, I teach mathematics in a high school and the combined years as a teacher, parent and school governor give me a keen interest in helping make Carleton Park the best school it can be for our children."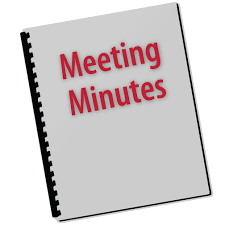 Click on the links below to read the public minutes from School Governance Committee Meetings

2016-2017 2017-2018
Mr Richard Amery:

Parent Governor

Finance Link Governor

Member of Pay Committee
"With the exception of a stint at University, I have lived in Pontefract for all of my 45 years, and through my own and my children's attendance at Carleton Park, I feel a strong affinity for the school. It gives me great pleasure, therefore, to be afforded an opportunity to support the school through membership of the Governing Body. My 'day job' is not in education - I work in the IT industry - but I have, from my time as a Governor, and through watching my children learn and develop, come to appreciate the incalculable value of teaching that can reach and engage all, and which prepares children for the next step on their developmental journey. As a Governor, it is my responsibility to be a 'critical friend', which can be translated as 'challenge and support', and these are things I try to do at every opportunity with a view to ensuring the school and its provisions are as good as our children deserve."
Mr Russel Gibbins:

Community Governor

Health and Safety Governor

Early Years nominated Governor



" I am a community governor and have lived in the area all my life.
I applied for the position to give support to the School, its Head, staff and children, having a sincere interest in seeing Carleton Park succeed to the highest of standards.
I bring to the Governors Board experience gained from many years in business mostly as Senior Partner at a Local Law firm
I am by trade a Costs Lawyer and also sit throughout West Yorkshire as a magistrate - predominately in Leeds.
My role is to analyse information, challenge where necessary and support Mrs Rowett and her staff.
The rewards are in seeing the pupils get the best possible education in a friendly, disciplined and happy school as the pupils begin their journey from new starters to high school.
This has so far been achieved and continues to develop under Mrs Rowett's Guidance and the support of her dynamic and enthusiastic staff."

Mr David Leigh:

Community Governor Curriculum and Attainment link Governor
"I am a geologist by profession and we moved to Pontefract in 1978 when I joined the National Coal Board, based at Allerton Bywater. Carleton Park school has always been close to my heart. My four children all attended this school between 1988 and 2003 and I became a parent governor in 1989. I have been on the full governing body ever since, including a spell as Chair of Governors. My aim as a governor was to give something back to the school in return for the outstanding start it gave my children both educationally and socially and I regard it a privilege to have been able to help with fund raising and school functions, particularly the outings and residential visits with the children. Carleton Park continues to thrive as a school under Mrs Rowett and her team and they deserve to get the best possible support from the governing body and our aim is to ensure that they get just that."
Mr Nathan Loynes:

Parent Governor

Safeguarding Link Governor

Inclusion (attendance,

behaviour & SEND)
"I have lived in the same house on Carleton Park estate since I was four-years-old. I am extremely proud to come from Pontefract. I am proud of its history and its community spirit. I have a strong commitment to fairness and social justice, and this is reflected in my career experience and skills in local Children's Services as a Social Worker. Learning is also close to my heart; for the last ten years I've been a University Lecturer. Alongside full time working, I've continued to study and gain qualifications in my own time. Primary education is vitally important for children: Done well, it's a golden opportunity to inspire children to find out more about their world. To inspire them to be the life-long-learners they need to be to succeed in their 21st century world."
Mrs Ruth Simmons: Parent Governor

Safeguarding Link Governor

Inclusion (attendance,

behaviour & SEND)
"I have spent most of my life in Pontefract, starting my own education at Carleton Park J&I school. It is a privilege to be able to get more involved as a governor in a school where I started myself and where all three of my children attend. I work as a local General Practitioner and have my own Practice. Within our practice I am greatly involved in Safeguarding, Palliative Care and Family Planning. To me Primary School is the start of a journey supporting children to aspire to have hopes and dreams in life. It is in primary schools that these foundations are formed and supported. I am pleased to be part of supporting Carleton Park and Mrs Rowett's team. In the past year of me being a governor it has been a pleasure to see the school develop, the results, attitudes and behaviours are a credit to the staff at Carleton Park."
| | |
| --- | --- |
| Mr John Gough PAT Board representative | |
"The model of having a community based local trust which is committed to providing the best opportunities and outcomes for the young people in our town.
I have been the Chair of NEW College Pontefract for a number of years, and I am proud to have been part of the College's journey to outstanding in all areas. I am also committed to the children in Pontefract, particularly helping those who are disadvantaged. My work as Chair of The King's Foundation has enabled me to support those disadvantaged.
Prior to my retirement, I have undertaken a wide range of senior management roles in both the public and private sectors e.g an associate director of a multi-disciplinary design organisation and assistant chief executive - inspection and improvement in a local authority, non-executive director of a primary care trust, chairman of the majistracy at Pontefract and on amalgamation of the joint Pontefract and Wakefield Court.
I am committed to providing the best opportunities and outcomes for the young people in our town and as a Governor at Carleton Park support and challenge Mrs Rowett and her team on delivering this for our children."