News
WOW of the Week
UFS
UFS loved their Royal Wedding this morning. Everyone had a turn at being a bride, groom, best man or attendant. We all watched and enjoyed some cake.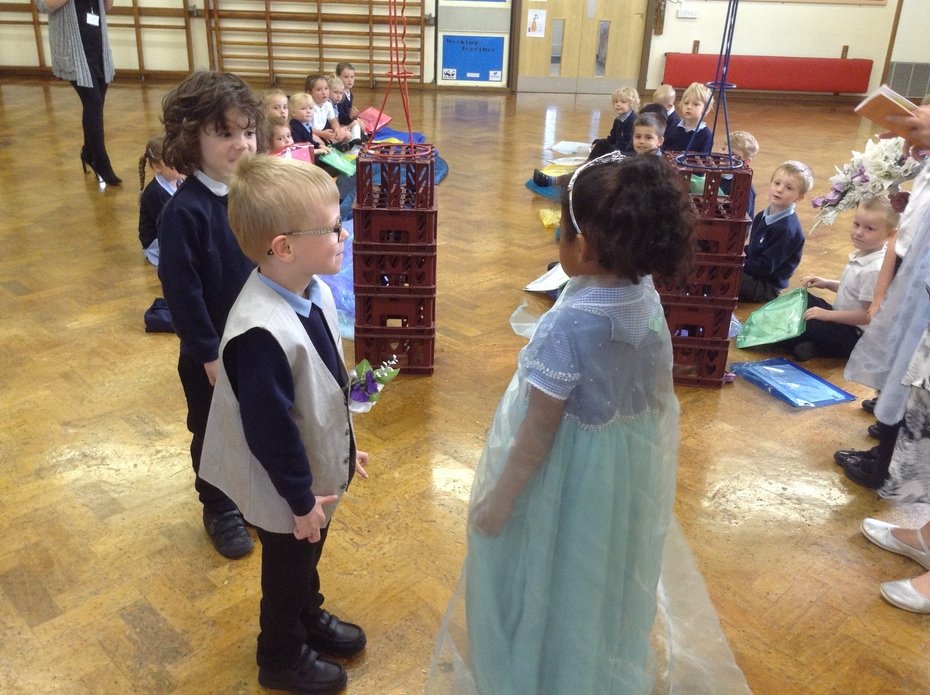 Year 1
Year 1 this week, we released the butterflies this week.
Year 2
Year 2 Wow of the Week goes to Amira and Phoebe. This half term the girls have worked extremely hard to improve their handwriting. As a reward, they enjoyed some baking!
Year 3
As part of Year 3 topic on plants, we have drawn and painted Violas, which are now planted outside the classroom.
Year 4
Year 4 have enjoyed completing artwork inspired by Henri Rousseau. Well done Harry H and Colton who worked really hard on their pieces of art.
Year 5
Many members of our Year 5 team are taking part in a Rounders match this evening! We are super excited and wish them the best of luck.
Year 6
Year 6 WOW of the week goes to Jacob for his attitude towards the end of year production, a thespian in the making.
Latest School Calendar Events
Key Stage 1 SATs (Year 2) Throughout May

01

May

2018

12:00 am - 25 may, 12:00 am
Break-up for half term

25

May

2018

3:10 pm - 4:10 pm
Start back to school

04

Jun

2018

8:50 am - 9:50 am
UFS & Year 1 Visit to The Deep

04

Jun

2018

9:00 am - 3:10 pm
Year 5 Bikeability

05

Jun

2018

8:50 am - 08 jun, 3:10 pm
Class Photos

06

Jun

2018

9:00 am - 12:00 pm
Year 1 Phonics Screening

11

Jun

2018

12:00 am - 15 jun, 1:00 am
Year 5 & Year 6 Visit to York

11

Jun

2018

12:00 am - 1:00 am
Year 5 Bikeability

11

Jun

2018

8:50 am - 14 jun, 3:10 pm
Sports Day

20

Jun

2018

12:00 am - 1:00 am
Reserve Sports Days

22

Jun

2018

12:00 am - 1:00 am
Head Teacher Mrs R Rowett
Assistant Head Teacher Mrs C Hughes
Chair of Governors Mr D Wilkin
Executive Head
Teacher Mr John Parkin
C.E.O. Mr J Appleyard OBE
Carleton Park Junior & Infant School
Moxon Close
Pontefract
West Yorkshire
WF8 3PT
Tel: 01977 722615
Email: admin@carletonpark.patrust.org.uk
Contact: Mrs B Atack