News
WOW of the Week
UFS
Ben in UFS has WOW'd his teachers this week with excellent homework.
Year 1
Year 1: We have been working hard to practise phonic sounds in preparation for our phonics test.
The children loved doing their talk for writing imitations, I'm sure the children would be able to retell their part of the alternative traditional tale "Jim and the beanstalk'.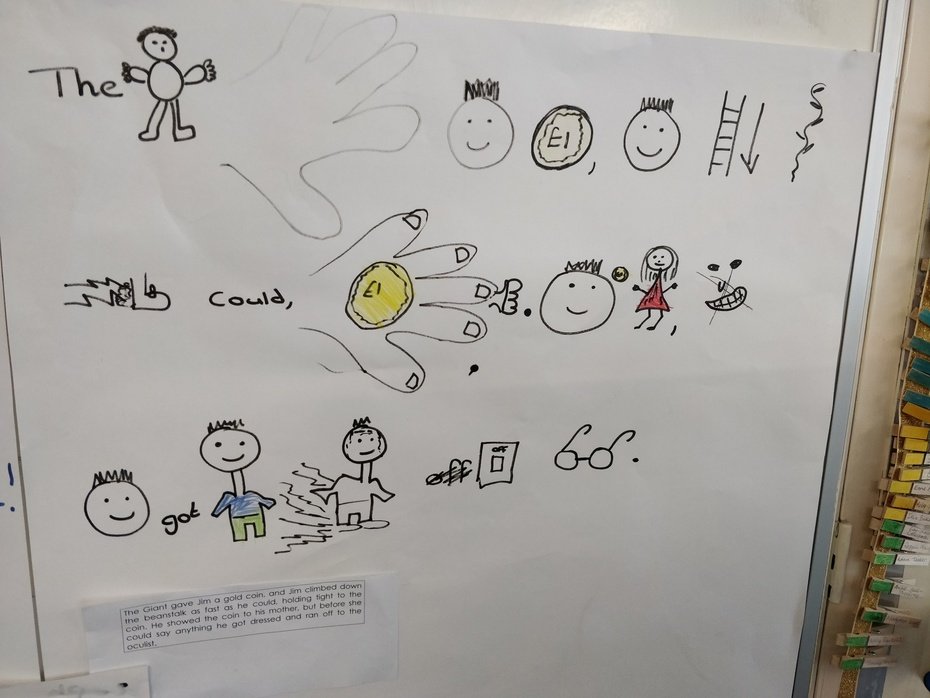 Year 2
Year 2 have been thinking about the 3Rs this week: reduce, reuse and recycle. We decided to reuse some of our rubbish and we have each started our own plastic bottle project. We came up with some brilliant ideas and have been excitedly working on creating them! Ask us what we decided to turn our plastic bottle into.
Year 3
Year 3 have used their fractions puzzles including finding out why six was scared of seven…..because seven ate nine!
Year 4
Jaiden has worked very hard to swim an entire width of the swimming pool completely on his own, without a float!
Year 5
Year 5 took part in a fantastic science experiment. Please ask us to find out exactly what we did!
Year 6
All Year 6 with the additional mention of parents, friends and family are to be celebrated this week for all of their efforts and perseverance during SAT's week.
Latest School Calendar Events
Key Stage 1 SATs (Year 2) Throughout May

01

May

2018

12:00 am - 25 may, 12:00 am
Break-up for half term

25

May

2018

3:10 pm - 4:10 pm
Start back to school

04

Jun

2018

8:50 am - 9:50 am
UFS & Year 1 Visit to The Deep

04

Jun

2018

9:00 am - 3:10 pm
Year 5 Bikeability

05

Jun

2018

8:50 am - 08 jun, 3:10 pm
Class Photos

06

Jun

2018

9:00 am - 12:00 pm
Year 1 Phonics Screening

11

Jun

2018

12:00 am - 15 jun, 1:00 am
Year 5 & Year 6 Visit to York

11

Jun

2018

12:00 am - 1:00 am
Year 5 Bikeability

11

Jun

2018

8:50 am - 14 jun, 3:10 pm
Head Teacher Mrs R Rowett
Assistant Head Teacher Mrs C Hughes
Chair of Governors Mr D Wilkin
Executive Head
Teacher Mr John Parkin
C.E.O. Mr J Appleyard OBE
Carleton Park Junior & Infant School
Moxon Close
Pontefract
West Yorkshire
WF8 3PT
Tel: 01977 722615
Email: admin@carletonpark.patrust.org.uk
Contact: Mrs B Atack